Entry Pass for Awards for Academic Excellence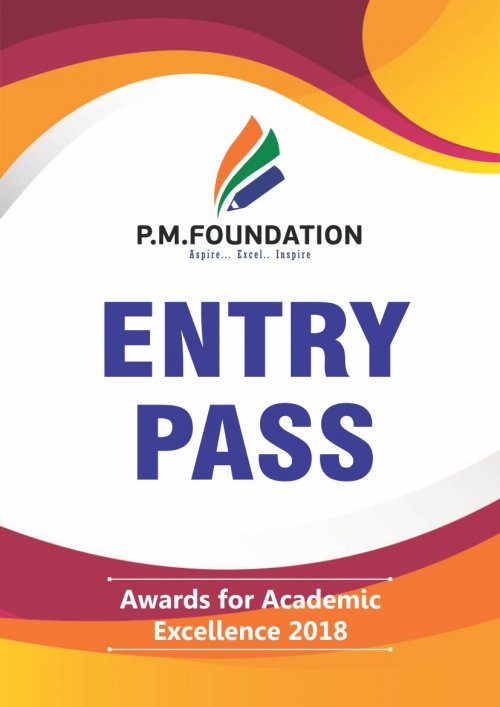 Dear Students,
Congratulations...!!!
In appreciation of your creditable performance in the State/Central Board and PMF Talent Search Examination 2018, we are happy to invite you to receive the P.M. Foundation Award for Academic Excellence 2018.
Cash Award and merit certificate will be distributed on 23rd December 2018 at Le Meridien International Convention Centre, NH 47 Bypass Kundannoor Junc. Ernakulam. The programme will start at 9.30am and will be over by 4.00 pm. Orientation program for parents as well as students would also be held on the same day.
INSTRUCTIONS
1.
One parent/guardian can accompany with the student.
2.
The registration will start from 7.00 am and will be closed by 10.00 am.
3.
Contact the registration counter of the auditorium to mark your presence.
4.
Presence of the student at the function is mandatory to receive the award (NO AWARDS TO ABSENTEES).
5.
Every awardee is allotted with a seat number in the entry pass which indicates the order in which they are invited to the stage to receive the award.
6.
P.M. Foundation is glad to invite you to join in for the breakfast and for the lunch at the venue.
7.
P.M. Foundation considers the award distribution as a solemn function and therefore we request all participants to maintain the decorum and discipline as instructed by the Foundation.